El equipo de líderes de Neuro-semántica en el mundo

San Francisco, 2010
Who are we? The Leadership Team of Neuro-Semantics is currently comprised of: L. Michael Hall, Colin Cox, Denis Bridoux, Reg Reynolds, Omar Salom, Lene Fjellheim, and Cheryl Lucas. The Society of Neuro-Semantics (the ISNS) was originally co-founded by L. Michael Hall and Bob Bodenhamer. All of the original models of Neuro-Semantics (e.g., Meta-States, Frame Games, Mind-Lines, Matrix, etc.) were created by L. Michael Hall.
---
L. Michael Hall, Ph.D.
Neuro-Semantic Publications
PO Box 8
Clifton, CO 81520
Business – (970) 523-7877
Fax – (970) 523-5790
meta @ onlinecol.com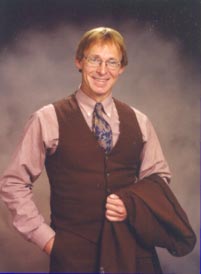 L. Michael Hall, Ph.D. is an entrepreneur who lives in the Rocky Mountains of western Colorado where he had a private therapy practice for many years, operated an NLP Training Center, and from where he began trainings in Meta-States and Neuro-Semantics.
Regarding NLP, he studied originally with Richard Bandler in the late 1980s and became a Master Practitioner and Trainer. His notes of the Bandler's trainings eventually became the books The Spirit of NLP (1996) and Becoming More Ferocious as a Presenter. He worked with Bandler on the Society of NLP and edited two books, Time For a Change and Applied Neuro-Dynamics.
Dr. Hall's doctorate is in Cognitive-Behavioral Psychology is from Union Institute University in Cincinnati Ohio. His doctoral dissertation explored the languaging of four psychotherapies (NLP, RET, Reality Therapy, Logotherapy) using the formulations of General Semantics. He addressed the Interdisciplinary International Conference (1995) presenting an integration of NLP and General Semantics. His Masters degree was in Clinical Counseling and Psychology from Regis University in Denver Colorado and his Bachelors of Science was in Management of Human Resources. Prior to those degrees he took a Masters in Biblical Literature and Language.
As an author, Dr. Hall is known as a prolific writer with 30 some books to his name, more than 100 published articles and is recognized as a leading NLP Trainer and developer of many models, most notably the revolutionary Meta-States model and more recently the Matrix model. In 1996, Michael co-founded with Dr. Bob Bodenhamer Neuro-Semantics® as a field of study and as an International Society.
Today Michael spends most of his time researching and modeling and training internationally. His modeling projects have included modeling excellence in a variety of areas: resilience, self-reflexive consciousness, state management, sales, persuasion, accelerated learning, wealth building, women in leadership, fitness and health, culture and cultural phenomena, and leadership.
Contact: meta @ onlinecol.com or phone 970-523-7877
---
Cheryl Lucas
ACMC, NLP/NS and Meta Coach Trainer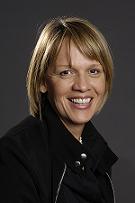 Actualising Leaders through Coaching and Meta Coach Training
I am CEO and one of the founding directors of People SA Coaching™ Leadership one of the fastest growing Coaching Organisations in South Africa and the founding Director of the South African Institute of Neuro Semantics ®
I am a Certified Meta Coach, an Internationally Licensed Meta Coach Trainer, a Trainer in the fields of Neuro Linguistic Programming and Neuro Semantics ®. I have Accreditation and Licensing as an Advanced Facilitator/Trainer on the Triangles Model® a model that measures the Chemistry of Performance, based in (PNI) Psycho Neuro Immunology.
I facilitate creating an environment where individuals and organisations are unleashed from their constraints and limiting performances to activating and unleashing dreams, potential, possibilities, wellness and peak performance through living and embodying their highest meanings.
The areas I have facilitated sustainable change achieving exceptional results are within Government and Corporate Organisations, with CEO's Senior Executives, Entrepreneurs and Olympic Athletes.
The advanced Coaching and Change Technology of The Meta Coach Training System® which I utilise is grounded in Self Actualization Psychology and the Cognitive Behavioural Sciences, including Neuro linguistic Programming (NLP) and Neuro Semantics®
I have an unwavering belief and on going commitment to the growth and unleashing of Human Potential and the expansion of Human Consciousness.
---
Omar Salom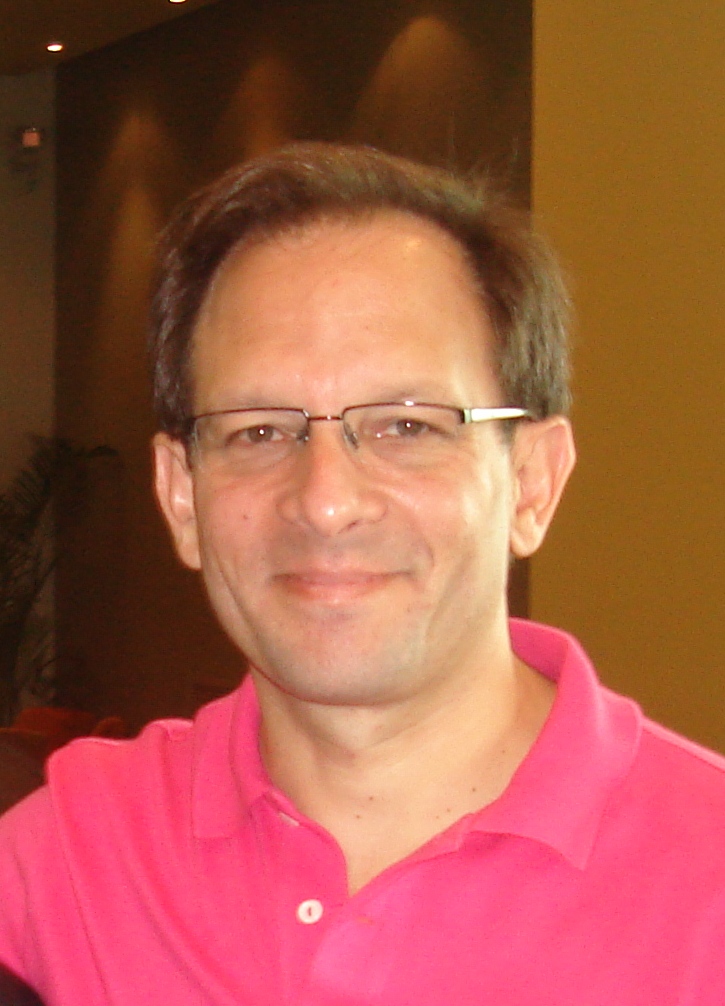 Consulting in Systems Management for past twenty years
Psychologist
Post-graduate studies in Psychology
Professor in Business Administration at post graduate level
Visiting Professor and Consultant at the Technological Institute of Mexico at Mexico City
Master Practioner NLP-NLPU at the University of California
Master practioner of NS/NLP for the ISNS
Certified Trainer of NS/NLP for the ISNS
Certified NLP trainer and consultant for the NLPU at the University of California.
Certified Coach and Trainer of Meta-Coaching Foundation of Australia
Certified Coach and Trainer for the Lambert Institute of Brazil
Certified Coach for Newfield Consulting
Certified Coach for NLPU at the University of California
At present working as:
Advisor to both the president and the head of Human Resources for Monsanto in Latin America as well as Executive Coach for upper level management in the U.S.
Consultant for the enhancement of Business practices through the development of executive potential for upper management in the Investment Banking sector for Banamex
Evaluation and Counseling for upper Managers at Scotia Bank
Executive Coach for Team Development for Human Resources for Cadbury
Consultant for the transformation of Business Culture and Procedures at Rheem Manufacturing
---
Lene Fjellheim
CoachTeam as
Postbox 4440, Nydalen
N -0440 Oslo
Phone: + 47 4000 4500
www.coachteam.no
Esta dirección de correo electrónico está protegida contra los robots de spam, necesita tener Javascript activado para poder verla
<br /> This email address is being protected from spam bots, you need Javascript enabled to view it<br />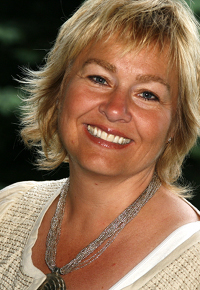 Lene Fjellheim is the founder of CoachTeam as (link to http://www.coachteam.no/), a coaching and consultant company based in Oslo, Norway.
CoachTeams main activities are:
Three step coaching education, Executive Coach
Leadership programs
Communication and self leadership workshops
Presentations, sales and negotiations skills training
Kick-offs, talks and speeches
Lene is a certified NLP and Neuro Semantics trainer and Meta Coach, and has since 2002 trained more than 300 people in Neuro Linguistic Programming and Neuro Semantics education.
CoachTeam's Executive Coach Training covers NLP, Neuro Semantics, coaching, change management, presentation-, sales and negotiation skills; as well as professional mentoring and feedback by senior coaches.
Lene's background from sales, service, leadership and management from Scandinavian Airlines, School of Management BI and Norwegian School of Economics and Business Administration NHH mixed with four different coaching educations, makes her an attractive in-house trainer/coach to leading Norwegian companies and executives.
In cooperation with her colleagues in CoachTeam, she aims to make a difference and is dedicated to promoting Corporate Social and Planet Responsibility and understanding. This is also why she and colleague Ragnhild Nilsen, in 2005 established GlobalFairTrade. (link to http://www.globalfairtrade.com/) Based in the belief in trade before aid, GFT develops bridges of trade between Egypt (link to http://www.sekem.com/) and Scandinavia supplying fair-trade and ecological cotton products as well as teas, herbs and other dry goods.
Lene also writes articles and columns on for several Norwegian magazines and newspapers. She has her own work-coach column in one of the leading monthly magazines; Eva.
---
Tim Goodenough
Coaching Unity International
Esta dirección de correo electrónico está protegida contra los robots de spam, necesita tener Javascript activado para poder verla
www.coachingunity.co.za
blog : http://mentaltoughness.blog.rugbyiq.com/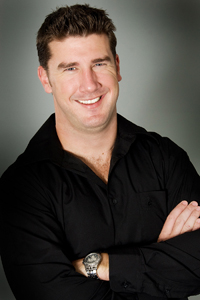 Tim Goodenough lives in Durban, South Africa and increasingly finds himself working in new cities and countries as exciting opportunities and challenges arise. He is a Professional Certified Meta-Coach (PCMC) and holds a trainers qualification in both NLP and Neuro-Semantics. He specialises in high performance, both in the corporate world and the world of elite athletes.
Tim was the full time mental coach for the South African Super 14 rugby team; The Sharks in the 2008 competition and has worked in a wide variety of sports including Cricket, Rugby, Baseball, Tennis, Surfing, Hockey, Rowing, Football and Golf at levels ranging from International, professional, semi-pro and age group (including school kids) He works at an individual, team and coaching level. He lectures on mental toughness at The Sharks Academy and the Investec International Rugby Academy as well as for Cricket South Africa. Tim and his business partner Michael Cooper co-wrote "In the Zone with South Africa's sports heroes" (2007:Zebra)
In the corporate world Tim works as an Executive Coach for CEO's and senior management on an individual and team level. Tim and Michael have co-developed one of the first scalable High Performance Team Models called the iTeam which is used to enhance team dynamics and team performance. In 2009 Tim Co-authored, "Artists at work: Team Coaching" (2009: Penguin) a collection of strategies and models for working as a team coach in different environments.
During Tim's corporate career he worked at Standard Bank as the Senior Manager for Talent Support in Personal and Business Banking and was part of the Leadership Development, Coaching & Mentoring Unit. Tim looked after Executive Coaching and Mentoring for Personal and Business Banking, as well as designing coaching and mentoring workshops, facilitating coaching and mentoring workshops and training and assessing external facilitators. Tim sat on the Standard Bank coaching accreditation panel.
---
Reg Reynolds
MetaSkills Coaching and Training Programmes
P.O. Box 590, North Riding, 2164 South Africa
Esta dirección de correo electrónico está protegida contra los robots de spam, necesita tener Javascript activado para poder verla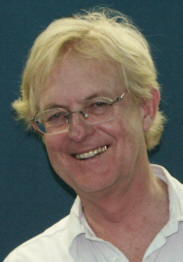 For more than twenty-two years, Reg worked at senior management level in organisations such as Anglo American and Eskom. He successfully managed multibillion Rand, multi-disciplinary capital construction projects, and established and managed an in-house profit centred business unit. He served on The Generation Executive Committee and a number of key management board subcommittees, including the Management Board Procurement Committee, and Eskom's Claims Committee, which he chaired.
After the 1994 election in South Africa, he assisted the (State) President's Office prepare an RDP Project Plan which was presented to the Cabinet and received favourable comment from the then Minister of Finance, Derek Keyes and was nominated for the Eskom Chairman's Award in 1997.
After leaving corporate level, Reg developed a coaching style of leadership, coupled with action learning. He personally undertook the coaching and training of his own staff. He founded The Metaskills Institute, in 1999, focusing on corporate development programmes, executive coaching, coaching the coach, Neuro-Semantic training, strategic facilitation, and mediation.
His clients include—Anglo American; Eskom; Rotek; TSI; Momentum; The South African Rail Commuter Corporation; Industrial Development Trust; Nairda (Nigeria), Khula Bank; Synchron; PPC; DAV; Johnnic; Southern Sun Hotels; First National Bank; Compuware; Medscheme
Reg is a graduate of the University of the Witwatersrand, a diplomate of the Univerisity of South Africa Graduate School of Business Leadership and a registered professional engineer. He is a Master Practitioner, Associate Meta-Coach and an International Trainer with the International Society of Neuro-Semantics, and a trainer with NLP International. He is an executive member of the South African chapter of the International Coach Federation, and a member of the International Association of Coaches.
His formal education was in engineering, project management and business, apart from that Reg extensively studied cognitive and behavioural psychology, Gravesian psychology, Neuro-Linguistics, Neuro-Semantics, psycho-neuro-immunology, the psychology of influence, negotiation, mediation, conflict management, interpersonal communication, cross gender behaviour, and relationship building.
---
Colin Cox
Ignition Training Systems
0800 17 0111
120/3 Nelson Crescent, Napier,
New Zealand
Esta dirección de correo electrónico está protegida contra los robots de spam, necesita tener Javascript activado para poder verla
www.ignition.org.nz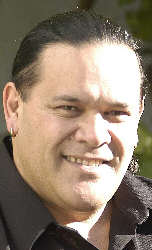 Colin is Director of Ignition Training Systems and Director of the Institute of Neuro Semantics of New Zealand and a Board Member of the Neuro Semantics Guardian group. Colin is presently the only Master Trainer in the field of Neuro Semantics in the world and has complemented this expertise with strategies from Learning Psychology and the field of Accelerated Learning.
He is personally committed to maximising the latent potential within people from all walks of life and dedicated his time and energies in delivering trainining that awakens people to realising their dreams and aspirations.
Colin was formerly a triple NZ International sporting representative, and professional strength athlete having won multiple national titles in four different sports! Colins'' sporting achievements complimented with his knowledge of the cognitive behavioural sciences and adult education provides him the ability to present a unique perspective in maximising ones optimum potential.
Colin is an in demand inspirational Keynote Presenter; Trainer and Executive Coach who has an international reputation for providing exceptional trainings which postively influences all those he presents too.
He is known by his friends as Col and resides in Manukau
---
Carey Jooste
Esta dirección de correo electrónico está protegida contra los robots de spam, necesita tener Javascript activado para poder verla
012 362-6542
www.psacoaching.co.za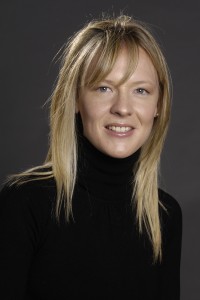 BA Honours Psychology, PCMC, Licensed Meta-Coach Trainer, N.S and Meta-NLP Trainer
One of the founding Directors of People SA Coaching·Leadership. Member of the International Neuro-Semantics Leadership Team.
I am an Internationally Certified Professional Meta-Coach, Meta-Coach Trainer and Neuro-semantic Trainer, with a passion for facilitating growth and Actualizing Excellence! My work is rooted in Self-Actualization Psychology and the Cognitive Behavioural Sciences. My commitment is to your growth; development and activation of your excellence and in creating an environment for the unleashing of your potentials.
My experience in the world of development is wide, ranging from working one on one with CEO's and managers to parents and children. In addition I have experience working within an International Development organization and thus have an understanding of what is necessary to bring about change and transformation from within large organizations.
My mission is to inspire and support both individuals and organizations to actualize their full potential to exist in a life less ordinary.
"It's kind of fun to do the impossible"
Walt Disney
---
David Murphy
Director del Instituto de Neuro-Semántica para Latinoamérica
Dirección: Casa Luz, Calle Niños Héroes No. 2, Col. Centro, San Cristóbal de Las Casas, Chiapas.
Tel: (967)674-71-38 / Cel: 967-679-06-66
E-mail: Esta dirección de correo electrónico está protegida contra los robots de spam, necesita tener Javascript activado para poder verla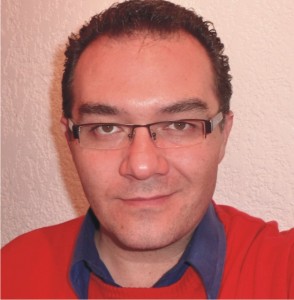 David Murphy was born in San Cristóbal de Las Casas, Chiapas, México on June 4th of 1971.
He studied Clinical Psychology degree in the Independent National University City (UNAM)
He is Practitioner and Master Practitioner certified by the International Society of Neurosemantics (ISNS).
David is a certified Neurosemantics Trainer, certified in the New Zeland Institute by Dr. Michael Hall and the ISNS.
He is a certified NLP Trainer, certified by the NLP University in Santa Cruz California USA.
David is an Associated Certified Meta-Coach, as Meta-Coach and as Team Coach.
He recently got the degree of PCMC Professional Certified Meta-Coach.
David Murphy is a member of the International Society of Neurosemantics team leaders' board.
In march of 2010 got the degree of Lisenced Meta-Coaching System's Trainer.
---
PREVIOUS MEMBER OF THE LEADERSHIP TEAM
---
Bobby G. Bodenhamer, D.Min.
Co-founder of the Society of Neuro Semantics
NLP of Gastonia
1516 Cecelia Dr.
Gastonia, NC 28054
(704) 864-3585
Fax: (704) 864-1545
Esta dirección de correo electrónico está protegida contra los robots de spam, necesita tener Javascript activado para poder verla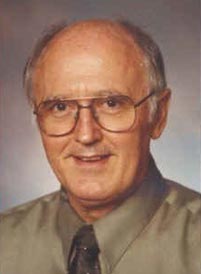 Dr. Bodenhamer is no longer one of the Neuro-Semantic Guardians, but did co-found the Society.
Dr. Bodenhamer's under-graduate degree (BA) is from Appalachian State University in Boone, NC (1972). His major at Appalachian State University was Philosophy and Religion with a minor in Psychology. He received the Master of Divinity (1976) and the Doctor of Ministry Degree (1978) from Southeastern Baptist Theological Seminary in Wake Forest, NC. The Master of Divinity Degree included training in Pastoral Care with both classroom and clinical work. Dr. Bodenhamer received one unit of Clinical Pastoral Education from Wake Medical Center in Raleigh, N. C. while working on his doctorate.
His NLP Practitioner's Certification comes from L.E.A.D.'s Consultants in Reynoldsburg, OH, Dr. Gene Rooney, Trainer. Dr. Bodenhamer's NLP Master Certification and Master Time Line TherapyTM Practitioner Certification came from Tad James, Ph.D. of Advanced Neuro-Dynamics of Honolulu, HI. Additional training has been received from NLP conferences. Dr. Bodenhamer has approximately 1500 hours of formal NLP training. He taught NLP for ten years in the Corporate/Community Education program at Gaston College. Dr. Bodenhamer received his certification as a Trainer of NLP from Tad James, Ph.D., Advance Neuro Dynamics, Honolulu, Hawaii and Wyatt Woodsmall, Ph.D. of Advanced Behavioral Modeling, Inc., Arlington, VA.As an International Master NLP Trainer, he offers both certified training for Practitioners and Master Practitioners of NLP. He serves as a training consultant and he has a private NLP Therapy practice. Dr. Bodenhamer has served four Southern Baptist churches as pastor. He is presently serving as pastor of a mission church called Christ Fellowship Community Church. His time in the pastorate spans 33 years. All of his pastorates have been in North Carolina. He lives in Gastonia North Carolina with his wife Linda.
He co-founded the Institute of Neuro-Semantics with L. Michael Hall, Ph.D. Along with Dr. Hall he has co-authored nine books:
Figuring Out People: Design Engineering With Meta-Programs
Time Lining: Advance Time-Line Principles
Patterns For Renewing The Mind: Christian Communicating & Counseling Using NLP
Mind-Lines: Conversational Reframing
The Structure of Excellence: Unmasking The Meta-Levels of "Submodalities"
The User's Manual for the Brain: The Complete Manual for Neuro-Linguistic Programming Practitioner Certification, Volume I
The User's Manual for the Brain: The Complete Manual for Neuro-Linguistic Programming Practitioner Certification, Volume II
The Structure of Personality: Modeling "Personality" Using NLP and Neuro-Semantics with Richard Bolstad and Margot Hamblett
Frame Games for Mastering Fear
He co-authored the book Hypnotic Language Its Structure and Use with John Burton, Ed.D.
And, he authored the recently released book Mastering Blocking & Stuttering, A Cognitive Approach to Achieving Fluency
The Institute of Neuro-Semantics is approved by The National Board For Certified Counselors to offer continuing education activity for National Certified Counselors. We adhere to NBCC education guidelines – provider #5724
Contact: bobbybodenhamer @ yahoo.com or 704-864-3585
---
Michelle Duval
Esta dirección de correo electrónico está protegida contra los robots de spam, necesita tener Javascript activado para poder verla
<br /> This email address is being protected from spam bots, you need Javascript enabled to view it<br />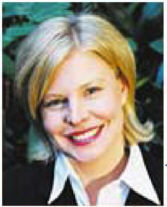 Michelle Duval is an inspiring international Master Coach, Speaker, Trainer, and founding CEO of Equilibrio, one of the fastest growing Coaching organizations in the world, specializing in performance, developmental and transformational Coaching.
Masterfully working with Organisations, CEOs, Senior Executives, Entrepreneurs, Performers, Parents and Children, Michelle brings a unique flexibility and diversity into her coaching style. Her clients are from many fields and walks of life, including IT, Marketing, Telecommunications, Radio, Photography, Film, TV, Hotels, Finance, Theatre and of course many unique individuals, couples, and families.
As the developer of the renowned Equilibrio Transformational Coaching Program™ she has facilitated hundreds of people aged from ages 10 to 70 through this life-changing program to achieve exceptional professional and personal results.
In her commitment to building the professionalism of Coaching worldwide in 2001 Michelle co-developed with Dr. Michael Hall the cutting-edge International Meta-Coach™ Certification trainings and the Axes of Change Coaching model™ certifying Meta-Coaches in more than 24 countries under the auspicious of the International Society of Neuro-Semantics.
Apart from being a naturally gifted and intuitive coach, Michelle uses advanced coaching technology from the Cognitive Behavioural Sciences, including Neuro Linguistic Programming (NLP) and Neuro- Semantics (NS). Michelle is a Certified Trainer in both of these fields. She is also a certified Workplace Trainer and Assessor, Certificate IV, and holds advanced qualifications in Hypnosis and Values. Michelle was the founding Committee Chair for Professional Development for the International Coaching Federation Australasia (ICF) and the Co-President of the ICF Sydney 2000-2001.
In 2003 she was nominated for Australian Business Women of the Year and Equilibrio's innovative web site won the prestigious Golden Web Award, for Best Web Site in the World 2003-2004.
Michelle's passion for growth and development, her insightful communication and persistent belief in her client's potential, make her an outstanding Coach and ambassador for learning.
Books:
Coaching Conversation (2004 with Hall)
Coaching Change, Meta-Coaching, Volume I (2005 with Hall)
---
Denis Bridoux, B.A., B. Ed.
P.O. Box 506
Halifax West Yorkshire, HX1 5TJ, UK
Tel: 00 44 (0)1422 34 31 65
Fax: 00 44 (0) 1422 251 296
Esta dirección de correo electrónico está protegida contra los robots de spam, necesita tener Javascript activado para poder verla <br /> This email address is being protected from spam bots, you need Javascript enabled to view it<br />
www.swiftchanges.com

Denis Bridoux was born in France where he was introduced to General Semantics as a child. After studying Linguistics and English at a French university, he moved to the UK in 1979, and operates as a therapist, meta-coach and NLP/Neuro-Semantics trainer. Eclectic at heart, and trained among others by Tad James, John Grinder and Robert Dilts.
Denis Bridoux did his NLP Trainer's Training with Richard Bandler and John LaValle in 1995. He is the Training director of Swift Changes: Personal Growth and Professional Evolution (formerly Post-graduate Professional Education) and runs NLP and NS courses both in the UK and Europe.
In 1997, Denis Bridoux brought L. Michael Hall to the UK to train Meta-States and Mind-Lines as part of their NLP Master Practitioner training. Since then he has been working closely with him, commissioning from him a range of new courses, such as "Merging NLP and General Semantics," "Neuro-Semantics Modelling," and "Cultural Modelling." He has expanded the Mind-Lines Model and was made Honorary Fellow of the International Society of Neuro-Semantics for his contributions to the field.
An NLP/NS Developer in his own right, Denis has created:
The Body-Mind model, which integrates Neuro-semantics with, among others, Lakoff and Johnson's model of Schemata, the Body-mind Centering model of Bonnie Bainbridge-Cohen and the physics model of Tensegrity, to explain and work with people's issues, based on our knowledge of how the body functions.
The Itinerary of Change model: based on Hall's Mind-to-Muscle process, this identifies where a person is situated on a change trajectory and how to enable them to progress from conception to conclusion and
The Evolution of the Mind model, which integrates Neuro-Semantics within a framework of both developmental psychology and evolution theory, to explore and explain what goes on in a person's mind between the reception of a given stimulus and our response to it, the "Black Box" of traditional psychology.
He has also contributed to the development of the Neuro-Semantic Axes of Change and Self Actualization models. His breadth of culture enables him to build bridges between very diverse disciplines and to enrich NLP even more as a result. Unique in Europe, his Master Practitioner training was recently labelled "undeniably the most interesting currently available in the UK." Marrying humour, intellectual rigour and flexibility to enable his participants to learn easily and effortlessly, his enthusiasm for the subjects he presents is contagious. Denis has been an active member of The Tolkien Society since 1975.
Books:
Pink Therapy Volumes 2 & 3 (Ed. Davies & Neal, 1999-2000) Contributory chapters
Seven Steps to Emotional Intelligence (w. Patrick Merlevede and Rudi Van Damme, 2001)
Mind-Lines (Hall & Bodenhamer, 1997) Contributory chapter
D'couvrir & Utiliser Votre Intelligence Emotionnelle (w. Merlevede & Van Damme, 2004)
Mastering Mentoring and Coaching with Emotional Intelligence (w. Merlevede, 2004)
In preparation:
The Itinerary of Change
Mind of the Body, Body of the Mind
The Language of Influence